Caddie's wife gets ring with help from Bubba Watson
Posted on April 10, 2013 by admin No comments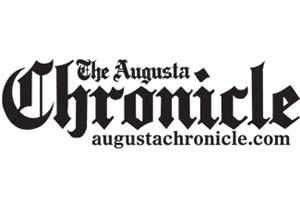 April 10, 2013
By David Weston | Staff Writer
Paul Tesori was looking for the right time last year to get his wife a special present.
The veteran PGA Tour caddie, who works for U.S. Open champion Webb Simp­son, had his eyes on a $10,000 wedding band for his bride of four months.
"I was going to wait until Webb won or did something great," he said.
When Michelle Tesori attended the Masters Tournament for the first time in 2012, her husband decided to make it interesting: If she could find the lone palm tree on the Augusta National Golf Club course the ring would be hers.
"He said, 'Nobody would find that tree without help. You have to promise not to Google it. If you find it, I'll buy the ring,'" Michelle recalled.
The ring was Paul's idea, she said, and when he made the challenge, Michelle thought a rare date night at Subway, his favorite restaurant, would be payoff enough.
On the Wednesday before last year's Masters, Michelle was following Paul and Simpson, who was playing a practice round with Rickie Fowler and soon-to-be winner Bubba Watson.
Watson found out about the Tesori challenge when the group reached the fourth hole. Knowing Michelle was following the group, the fun-loving Watson pointed to the palm tree to the right of the green.
The challenge was over, but not the rest of the story.
Click here to read the rest of the story on the Augusta Chronicle website.