Helmet Schmelmet – Baby Isaiah Update
Posted on September 22, 2014 by admin No comments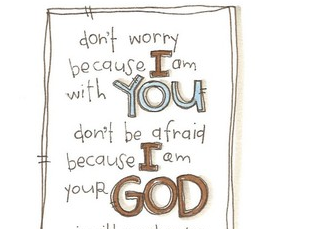 Sorry it's been so long since we've given you all an update on the little one! Paul was on the road for 7 weeks finishing up the season and making a big push for the Ryder Cup! He and Webb were rewarded for their hard work and complete exhaustion a few weeks ago with a Captain's pick to fill out the 12th spot on the team! As a wife, I can't tell you how proud I am of Paul and how hard he works for our family. To see him enjoy the rewards of the incredibly grueling schedule he and Webb have endured, away from their families, traveling nonstop, pushing through pure exhaustion to try to realize the dream of going over to Scotland to BRING THE CUP HOME!
I'll let Paul tell you all about that in his next blog post as he's already over in Scotland. I'm heading out Wednesday to join him. We can't wait! Make sure you tune in to see the US Team fight tooth and nail to get that cup back on US soil!
So… let's talk about our precious little Isaiah. Thanks to all of you who have so thoughtfully reached out and asked for updates. Especially you, Bob Hope! We LOVE the encouragement!
Sweet Isaiah had his follow up appointment with the helmet folks for his cranial scan and helmet fitting on September 2nd. Paul was not able to come to the appointment as he had jumped on a plane early that morning from Boston to Texas to attend the funeral of our sweet friend, Angela Bennett, whose husband Lance caddies for Matt Kuchar. Ang was not just a loving wife, she was a devoted mom to sweet Emma and we are truly heartbroken for their family. We will miss her so much, but we will honor her on TOUR and beyond. Stay tuned for ways you can help… for now, if you could pray for Lance and Emma, it would really mean the world to them.
As we try to always do when Paul is out of town, we asked a close friend to go with me to the appointment. I find it really helpful to have a second set of eyes and ears at each appointment so I can ask questions, really explore in depth what's being told to me, and have someone we trust listening and asking questions and taking notes, etc. It's been truly a blessing to have that available to us. Ann Millwood was our guest of honor at this appointment. Nann to Isaiah, Ann has been a rock for us since Isaiah's birth. She's probably with Isaiah more than anyone besides the two of us (and his therapists!) and she truly loves our little boy.
So, we went to the appointment with an open heart. He was getting fitted for a helmet, right? That's what we were told. It had taken weeks to get insurance to approve a location for us to visit (remember, his test results came back NEGATIVE for craniosynostosis on August 11). So we'd been praying and calling and bugging the heck out of the folks at his specialists office trying to get this set up! They finally got the info they needed and squeezed us in for an appointment with no notice (typically a months long wait!) because it's ideal to have a baby fitted prior to 8 months of age for maximum benefit from the helmet.
So here we are, at the facility, getting fitted for a helmet. And the minute we walk in, the two people tasked with testing him, fitting him and selling me the appropriate helmet immediately indicate that they believe the backup diagnosis of plagiocephaly (since we now know craniosynostosis is out) is incorrect. "His head really isn't terribly misshapen", they said. "We do this all the time, and we have to tell you, just by looking at it, Isaiah's head is really quite normal", they said. Ann and I just looked at each other. They decided to do the scan anyway. And back came the results. Within probably 2 minutes. He only tested "outside the normal range" in two categories. One measured the difference in length between the two diagonals (basically one diagonal is from his front right side of his head to the back left, and the other the front left side to the back right). The other measurement gives a percentage that measures the comparison between the width of the head (left to right) and the length of the head (front to back). And in each of those two categories, Isaiah was less than 2 standard deviations away from normal.
We still asked what felt like a gazillion questions about the helmet. They are helmet experts, after all. And at the end of that entire conversation of me and Ann peppering them with questions, I told them I wanted to send the results to our medical team and discuss with Paul.  They suggested I fill out paperwork to prepare for the helmet in case we decided to move forward with the helmet. I agreed as Paul and I had discussed the situation at length prior to the appointment and were completely confident the helmet was the right solution if medically indicated (even with my hesitations about interference with cuddling time with Isaiah and any discomfort it may cause him, among a few other things).
As I was filling out the paperwork, God stepped right into our appointment again. The helmet salesman said "Honestly, after looking at Isaiah's numbers, I'm not even sure your insurance company is going to approve this helmet." The other expert agreed. Ann and I just stared at each other. Are they kidding me? Less than a month ago they were talking neurosurgery. And all of a sudden Isaiah's head has somehow reshaped itself and is moving toward the direction of "normal"? We talked about how he had switched to sleeping on his stomach around the 6-7 month mark and how that may have helped with his head shape. Either way, they took our paperwork, and we left. And then we waited. They said about 10 days to hear back from insurance, and they'd call me.
That afternoon, I talked to Dr. Bonnie White , the best pediatrician on earth. I had dropped off Isaiah's results and numbers at her office immediately following the appointment and she and Raley (greatest nurse EVER) had reviewed. She called me on her way home and said "NO STINKING WAY ARE WE PUTTING A HELMET ON THAT BABY!" She had read the results. Said she had never seen a helmet indicated for numbers that close to "normal" before. I spoke with Paul and he was very clear. He was doing whatever Bonnie said. So there it was. Is this really happening? I almost pinched myself. We almost couldn't believe it. How was this happening? So we did nothing. Absolutely nothing. We thanked God. Often. And then we just kind of waited.
And waited. And waited. And just this week, we got a phone call. Larry from the helmet company called. His voicemail says, and I quote "We just heard from your insurance company, and they've denied the helmet. They didn't write on the form WHY they denied it, but they really only deny coverage if the helmet isn't medically indicated…"
And there it is. Another God wink. Isaiah DOESN'T EVEN QUALIFY for a helmet. His head just isn't "weird" enough. How 'bout them apples?
The scripture I shared above is one of our favorites.
  So do not fear, for I am with you; do not be dismayed, for I am your God.
I will strengthen you and help you; I will uphold you with my righteous
right hand.
~ Isaiah 41:10
Paul and I have prayed on this scripture over and over and over again. We love the promise God gives us for pure peace no matter the situation. We have been enveloped by God's peace since Isaiah's birth and diagnosis. We have not been fearful. Only through the grace of God have we been able to embrace each of the "obstacles" the medical folks have thrown our way, and God's been so faithful in reminding us that even the medical team can be wrong. God's still in charge. Period. I. LOVE. THAT.
After all this helmet business, which we loving refer to as Helmet Schmelmet with regards to Isaiah, we jetted off to meet Daddy in Denver. My sister, Isaiah's Aunt Mary-Beth and her husband Aaron and their perfect little daughter Arabella live there. So Isaiah and I jumped on a plane and off we went. A few days after we arrived, my littlest sister, Colleen, joined us! 3 of the 4 sisters all in one place… not sure when the last time was that happened! It was the Arabella/Isaiah introduction for the aunts. And it was truly blessed family time that was so needed and wanted. That's a whole 'nother post for another day… I'll get to it, I promise! Then Isaiah, Paul and I headed back east to Atlanta for the TOUR Championship. Nann joined us there, too, as did Paul's parents and his big sister, Isaiah's Aunt Hallie. We had an amazing week with family and friends, taking some time out to join Angie and Caleb, Ellie, Dash and Amy, Dowd, Webb and the three kiddos at the Atlanta Aquarium.  We're so fortunate that we're able to travel and see Paul at work and meet up with family and friends. We know how unique our work lives are and we're just so thankful that we have these incredible opportunities. Memories we'll have forever, experiences of a lifetime!
Sorry for the quick update… I'm packing for Scotland, and running around crazy. And in the middle of this post, my awesome husband called from Scotland! I've got a list of things to do a mile long so I've gotta run, but wanted to get this out before I head over the pond. I will try to do a post as soon as we get back from the Ryder Cup. Thank you all for your endless love, prayers and support! As always, TONS of new pics of our little guy to make you smile… DISCLAIMER: While it seems impossible because I'm already posting so many pics, I have about 100 more pictures of our trip to Denver that I need to post and will, in a completely separate post about family at a later date!!!
P.S. HUGE congrats to our friends Brittany and Billy Horschel on the birth of their sweet angel, Skylar. Oh, yeah… and congrats on that whole $11.4 million thing, too. 🙂
---