Linked By Faith
Posted on May 7, 2018 by Michelle Tesori No comments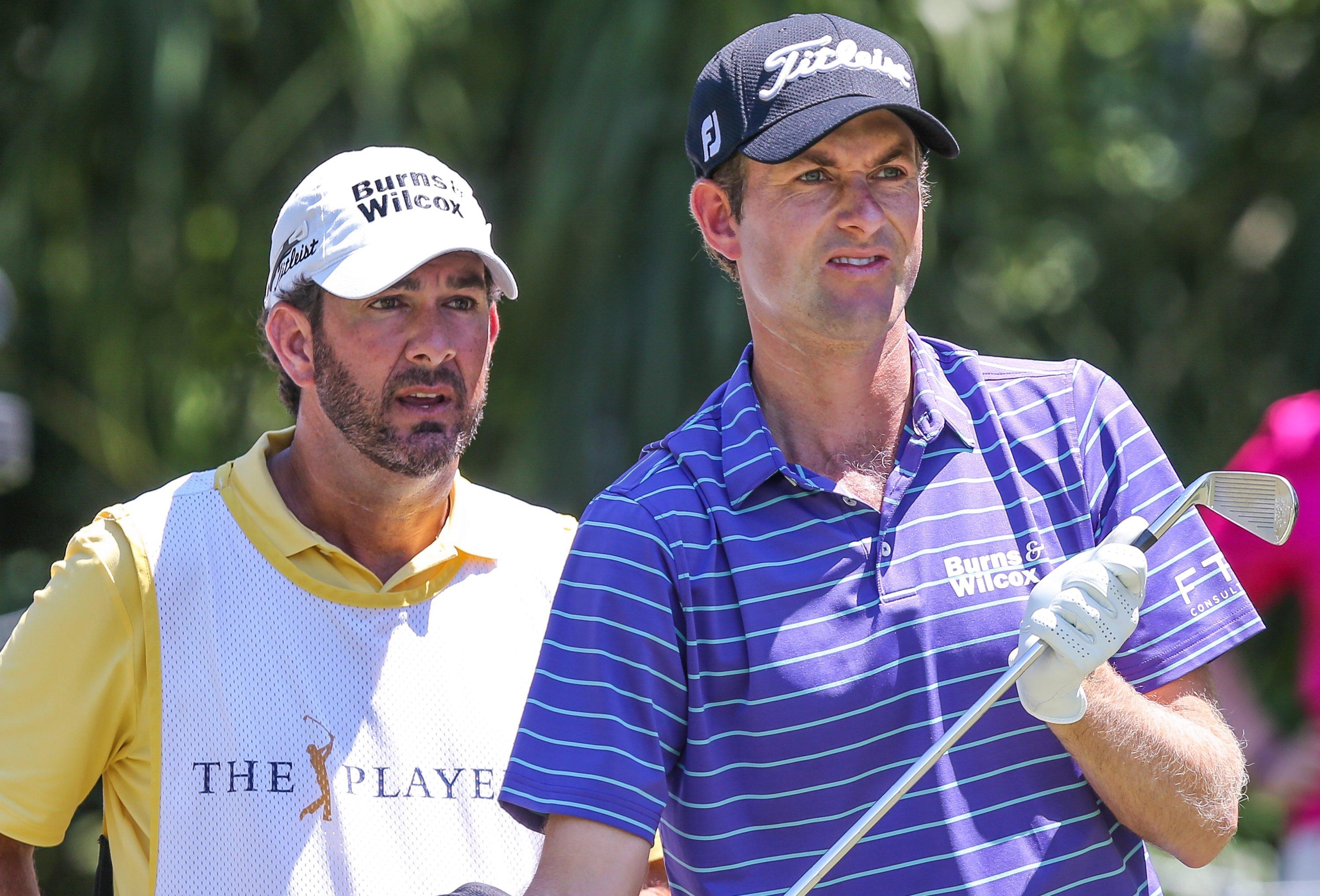 Written by Jean Sealey for The Florida Times-Union.
Golfers have a reputation for philanthropic efforts. Most have a desire to give back to their communities, support veterans and lend a hand to those in need. They are linked not only by the profession they share, but by the faith many of them profess.
A shining example of that special relationship can be seen between PGA Tour player Webb Simpson and his caddie, Paul Tesori.
When the two men began working together, Tesori had completed a few years as a pro on the Tour. The three-time collegiate All American had decided that pro golf was not the career he wanted to pursue.
"I wasn't quite ready," Tesori said. "I came face to face with the reality the demands of extensive practice and playing take on you physically and mentally. I had to have surgery on my rotator cuff and I was extremely anxious during play."
He enjoyed the game itself. He loved the interaction with other golfers. To continue doing what he loved with less pressure, he decided to become a caddie. He caddied first for Vijay Singh, then for Jerry Kelly and Sean O'Hair before partnering with Simpson.
It is widely known that Simpson is a devout Christian, who unhesitatingly makes his faith part of his daily life and conversation.
"I had heard Webb was a believer, and when we met, I knew that was the most important thing we had in common," Tesori said. "I was young in the faith, and Webb became a teacher in matters of faith. I taught him golf. I may have gotten the better end of the deal, but he's improved a lot too."
Simpson won the U.S. Open in 2012, earning Tesori his first career major win as a caddie. They have moved from 218th in the world to as high as fifth and continue to have success both on and off the course.
In addition to being a Christian witness in his everyday life, Tesori established a charitable foundation. He is not the only professional golfer to establish a charitable foundation, but he does have a story many have called "unique."
The Tesori Family Foundation was founded in 2009. Tesori and Michelle, his then-fiancée and now wife, wanted to give back to those in need in the Northeast Florida community. In 2014, after the much-anticipated arrival of their baby Isaiah, who was born with what the Tesoris describe as his "extra-special extra chromosome," the foundation expanded to focus on children throughout the United States.
"Michelle and I have always had hearts committed to giving back, so we started the foundation by selecting several charities to support throughout the year, with focuses ranging from childhood homelessness to battered women's shelters, from children battling disease like cancer to animal rescue charities like the Jacksonville Humane Society," he said. "After Isaiah blessed us with his uniqueness and love, we added specific programming for children with special needs."
Tesori said the foundation's vision is to "make a positive change in the lives of children, one child at a time, so that the children we touch with our faith and love will continue the cycle of hope, leaving a legacy of love for generations to come."
The foundation hosts a golf clinic for children with special needs that in four years has grown to serve children in Greensboro, N.C., Charlotte, N.C., and Ponte Vedra Beach. The All-Star Kids Clinic has become so popular it is now an annual event at Sawgrass during the first week of The Players Championship.
In addition to Tesori, pro golfer Jordan Spieth and coaches from First Tee of North Florida are on hand to work with the group and give individual attention to each of the 25 participants.
"I like to brag about what I consider my biggest professional achievement," Tesori said. "I have participated in a team event with each of the pros I've caddied with, and I'm proud to be in my eighth season with Webb. But above all that, what gives me purpose and joy in my life is best expressed in our foundation's mission statement, 'to achieve great things through God by lending a helping hand, providing hope and healing hearts for children'.
"On a personal level, my family gives me purpose and joy, and I am blessed that we serve God together to lend a hand and heal a heart."