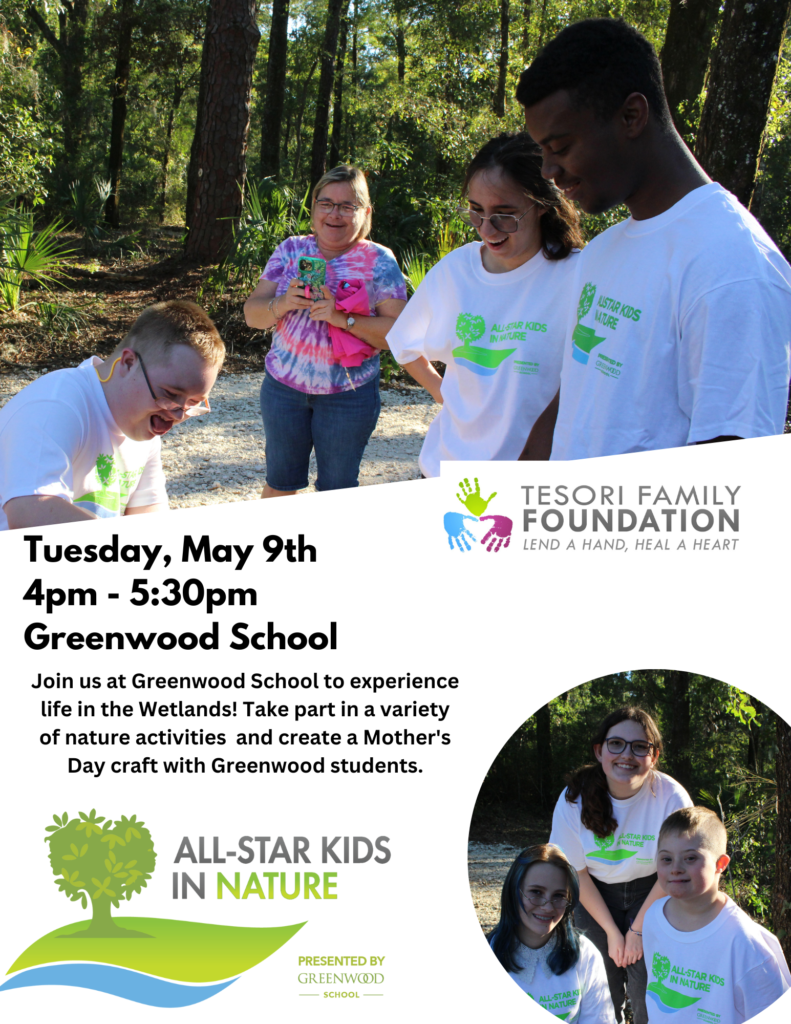 Please join us for another great All-Star Kids in Nature event presented by the Greenwood School of Jacksonville. We are excited to host our All-Stars at the beautiful Greenwood School's wetlands though a series of three stations designed to let the kids experience nature at its finest.
DATE: Tuesday, May 9th
TIME: 4 pm – 5:30 pm
LOCATION: Greenwood School
9920 Regency Square Blvd, Jacksonville, FL 32225
AGE: 8-18 years old
We look forward to seeing your All-Star there!