Tesori Family Foundation's All-Star Kids Clinic teaches golf fundamentals to children with special needs
Posted on March 25, 2019 by Toni No comments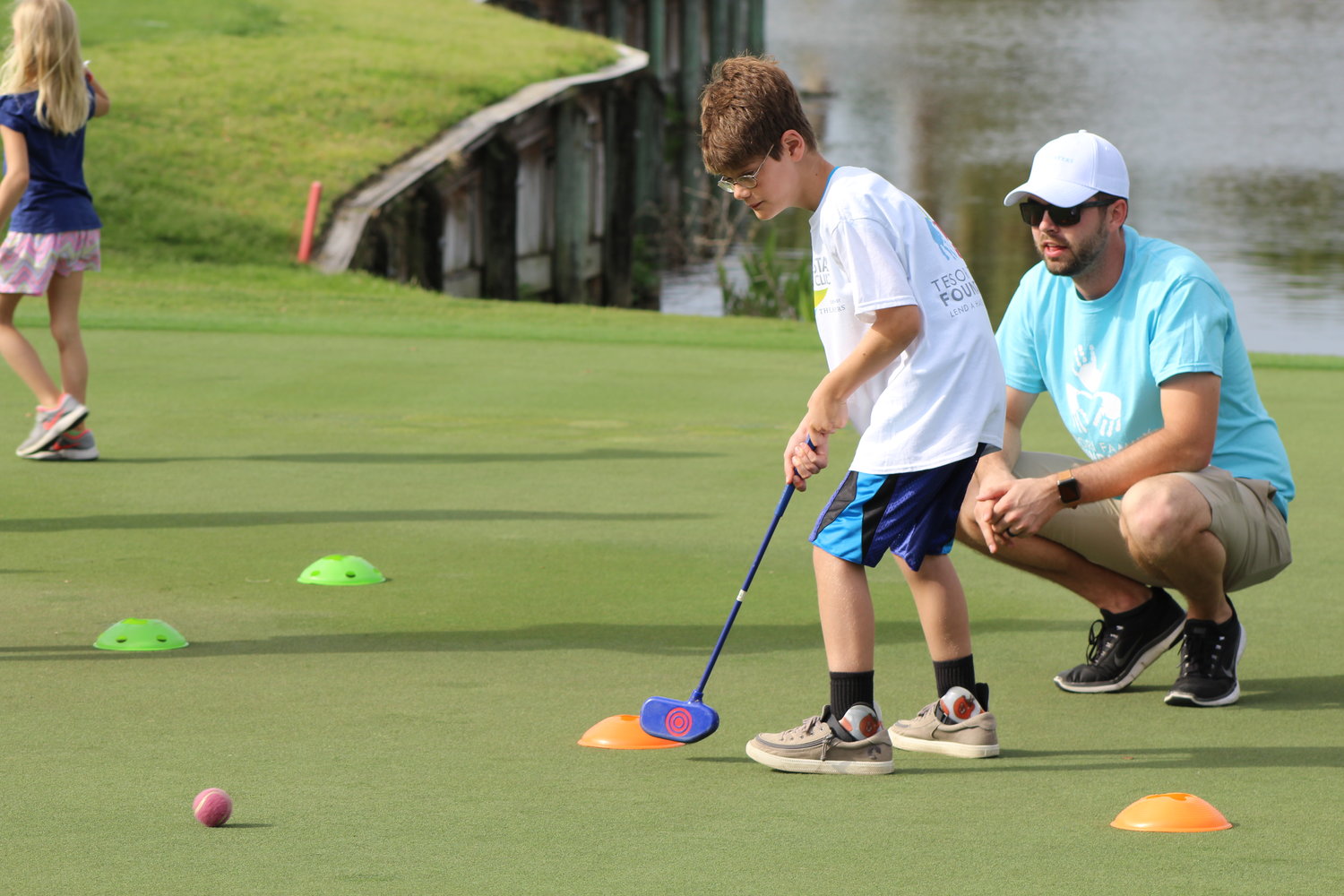 Written by Amber Lake for the Ponte Vedra Recorder
The Tesori Family Foundation's All-Star Kids Clinic teed off for the fourth year at Sawgrass Country Club on the eve of the first round of THE PLAYERS.
The March 13 clinic hosted 25 kids with special needs, or "VIPs," and their families to learn golf tips from the masters themselves. During the event, PGA TOUR caddies and other instructors offered special instruction and demonstrations to create a unique experience for the children participating. Making a special appearance once again was PGA TOUR player Jordan Spieth, who conducted a demonstration of his own and took photos with the kids.
The Tesori Family Foundation was founded by former PGA TOUR player and current PGA TOUR caddie Paul Tesori. His wife, Michele Tesori, co-hosts the event with the help of their son, Isaiah, who has Down syndrome. Michelle Tesori said she is inspired to give back to "execute what god put in our hearts to do."
"I think that people set expectations perhaps differently for our kiddos with special needs," Tesori said. "I think if they are just given a chance in an environment where they feel loved and supported and not judged or made to feel different (they'll excel). Every single person here is loved exactly as they are."
Since its inception in Greensboro, North Carolina, the clinic has expanded to host more than 200 kids annually in Ponte Vedra Beach, Orlando, Charlotte, North Carolina, and Jackson, Mississippi, which are all stops of the PGA TOUR.
Joni Magnusson has taken her 11-year-old daughter, Penelope, to the All-Star Clinic the past three years. The first year she went, she was teamed up with Michael Greller, Spieth's caddie.
"She (was) not really into sports too much but her dad and her brother play golf," Magnusson said. "But after she met Michael, she fell in love with him and she loves, loves this event. We took her to the TPC and followed (Spieth and Greller) around. Walking around is not really her bag, but we walked like five miles that day and she had a blast."
Penelope fell in love with Michael and the game so much, she now goes to Top Golf with her dad and brother.
"When we go to Top Golf now, she likes to get her driver and hit it as far as she can," Magnusson said. "She loves it, and she's getting better."