Webb Simpson playing for caddie's struggling newborn in Maui
Posted on January 6, 2014 by admin No comments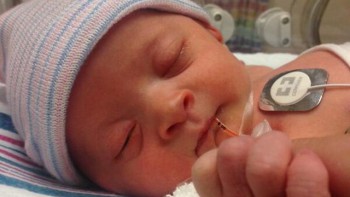 By T.J. Auclair, PGA.com
Golf is a tight-knit community at every level, especially the pros.
This week in the Hyundai Tournament of Champions, 2012 U.S. Open winner Webb Simpson is without his regular caddie, Paul Tesori. Instead, Simpson is borrowing buddy Bubba Watson's caddie, Ted Scott, so that Tesori could be home for the birth of he and wife Michelle's second child.
On Saturday, Tesori took to Twitter to announce the birth of his little boy, Isaiah. He also shared every parent's nightmare — Isaiah was born with some complications.
Here's the original tweet from Tesori:
Tim Rosaforte, from Golf Channel and Golf World, followed up on Sunday morning and reported that Isaiah Tesori was still in the NICU with a virus and a possibility of Down Syndrome.