ALL-STAR KIDS CLINIC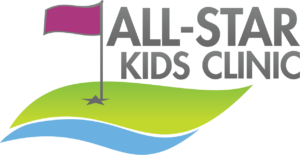 In August 2014, we partnered with Wyndham Rewards, the Wyndham Championship and The First Tee of The Triad to host a golf clinic for kids with special needs with PGA TOUR instruction and demonstrations, along with interactive golf experiences for these wonderful families. In just a few short years, our signature All-Star Kids Clinic has grown to serve more than 200 kids annually in Ponte Vedra Beach, FL, Orlando, FL, Charlotte, NC, Greensboro, NC, and Jackson, MS, all stops of the PGA TOUR.
Our vision to expand the program to serve more PGA TOUR host cities continues to grow with the addition of the Arnold Palmer Invitational in 2019 after a hugely successful first time expansion event held during the week of the Sanderson Farms Championship in the fall of 2018.
The response has been so overwhelming that beginning in 2019, the All-Star Kids Clinic will host two events in Paul's hometown of Ponte Vedra Beach: one in the spring during the week of THE PLAYERS Championship at Sawgrass Country Club with special guest Jordan Spieth joining Paul again for some all-star coaching, and one in the fall to accommodate twice as many kids! Each clinic will be joined by coaches from The First Tee of North Florida.
Each clinic is filled with smiles, laughter, and joy as we are joined by several PGA TOUR players and caddies who add to the overall coaching experience for each all-star. Our big dream to continue to grow to more cities to serve more and more children is in motion! Don't miss it!
Save
Save
Save
Save
Save
Save
Save
Save
Save
Save
Save
Save
Save
Save
2019 Schedule 
Ponte Vedra Beach, FL (Spring Clinic)
during THE PLAYERS Championship
March 13, 2019
Ponte Vedra Beach, FL (Fall Clinic)
Date, location and time TBD
Charlotte, NC
during the Wells Fargo Championship
April 29, 2019
Greensboro, NC (date TBD)
during the Wyndham Championship
Jackson, MS (date TBD)
during the Sanderson Farms Championship