Meet the team that works tirelessly behind the scenes to make everything you see with the Tesori Family Foundation possible!
---
Gracie Flanagan, Executive Director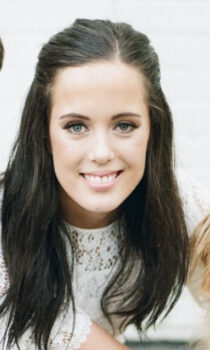 My name Gracie Flanagan and I could not be more excited to join The Tesori Family Foundation! I wanted to share a brief background of myself for you to hopefully see how I believe God put me in this position with a specific purpose and plan in mind.
I was raised in beautiful Charlotte, NC where family, faith, and fun were guiding principles for our family. In eighth grade, I began working with Camp SOAR (Special Olympics Athletic Retreat) as a volunteer. Now, in my 17th year, I serve on our board as the Leadership Coordinator. It was in my first few years at SOAR that God put my life clearly on a specific track. The overlooked population of those with intellectual and developmental disabilities was impacting my life in a way that I never knew was possible.
I attended North Carolina State University where I received my undergraduate degree in history/common Law. I then completed my master's degree in special education, knowing since eighth grade that I wanted to be a special needs teacher. After my days at N.C State, I taught in the North Carolina public school system for five years before taking a break during COVID.
During that time, my husband (Will) and I were blessed to welcome our little boy Wyatt into the world. He continues to teach us new lessons daily and we certainly can no longer imagine a life without him. We currently live in Raleigh, NC and love to explore all God has to offer us! My husband and I are avid golfers, enjoying playing and watching golf together. Our family and the foundation's mission and values run parallel, which is why I tell people this role is the perfect blend of when passion meets purpose for me.
I could not be more thankful that Michelle and Paul have given me this opportunity to lead their foundation! I hope in time to meet you all and get to know you better!
Gracie
---
Kate Burt, Director of Storytelling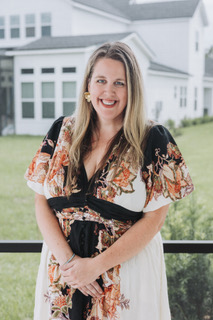 Kate was raised in upstate NY and always dreamed of being a teacher. After graduating from SUNY Brockport in 2008, Kate moved to Vermont where she taught middle and high school health for eleven years. Kate's favorite part about both of her teaching positions is that she was lucky enough to teach every single one of the students who came through the doors of those schools. In addition to being a teacher, during the last four years of her chapter in Vermont, Kate was a middle school after school program director. In this capacity she was able to talk to student to find out what their interests and passions were and then find an adult who was able to help those students achieve that. During her Vermont chapter, Kate also earned a Masters of Education and a Masters of Special & Elementary Education.
In 2019, Kate was drawn to Ponte Vedra to help a family member with a health condition. Kate is loving living near her parents for half the year, enjoys helping people achieve their homeownership dreams and has the pleasure of being one of Isaiah's tutors. Kate's been coming to foundation events for years, and is thrilled to officially be a part of the team.