The Tesori Family Foundation was founded in 2009 by former PGA TOUR player and current PGA TOUR caddie, Paul Tesori along with his then fiancee (now proud wife) Michelle, to give back to those in need in the Northeast Florida community. In early 2014, after the much anticipated arrival of baby Isaiah (and his extra special extra chromosome!), the foundation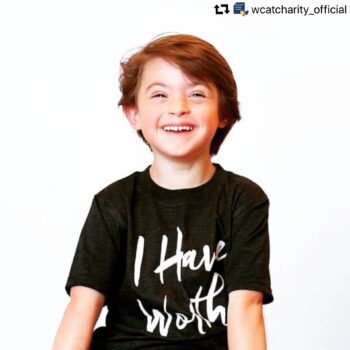 expanded to give back not only in Paul's hometown community here in northeast Florida, but throughout the United States, adding specific programming for children with special needs including but not limited to children with the same diagnosis as Isaiah, Down syndrome. Having always had hearts committed to giving back, the Tesoris began by selecting several charities to support throughout the year, with focuses ranging from childhood homelessness to battered women's shelters, from children battling disease like cancer to animal rescue charities like the Jacksonville Humane Society. With a passion for all things human and pet, the Tesoris can be found at just about any charity event in the area, especially those that are specifically designed to benefit children.
Mission
To achieve great things through God by lending a helping hand, providing hope and healing hearts for children.
Vision
To make a positive change in the lives of children, in both our local community and the communities touched by the PGA TOUR, one child at a time, so that the children we touch with our faith and love will continue the cycle of hope, leaving a legacy of love for generations to come.
Meet the Tesoris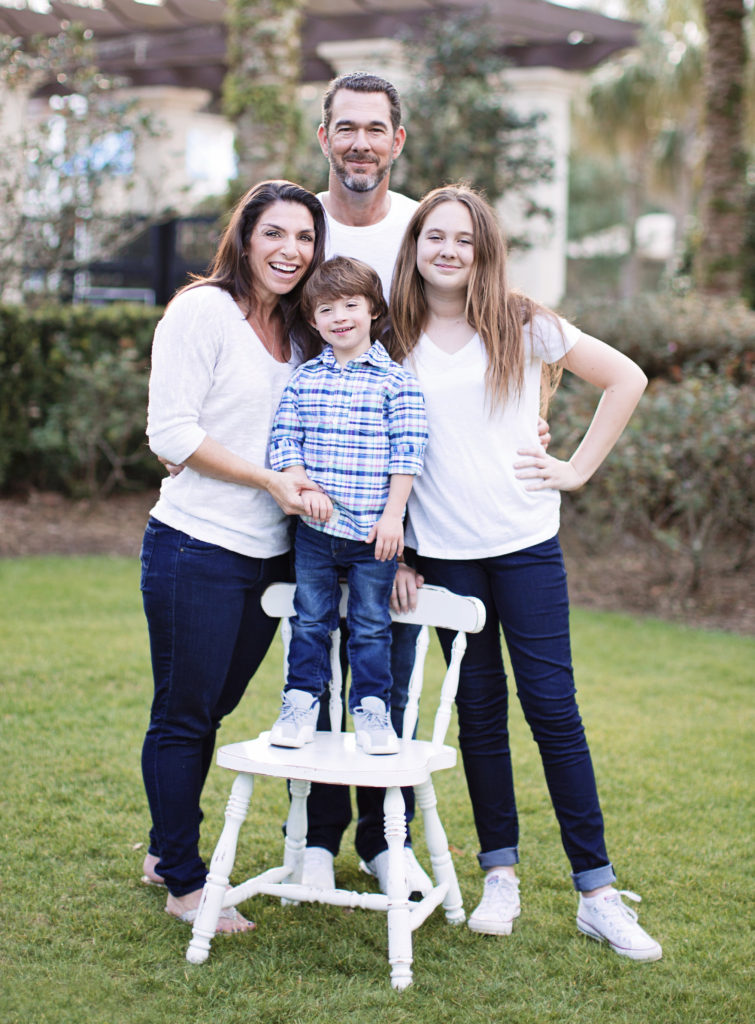 Paul Tesori is a native of Florida, a proud graduate of the University of Florida (GO GATORS!) and grew up loving golf and baseball.  After playing for a few years on the PGA TOUR, he took his first caddying job for Vijay Singh, and hasn't looked back. One of the most experienced caddies on TOUR, Paul is in his 24th year and most recently spent the last 12 working for Webb Simpson. In 2012, Webb won the US Open at Olympic Club, earning Paul his first career major win as a caddie. They moved from 218th in the world to as high as 5th. In spring 2023, when Webb decided to minimize his time competing to spend more time with his family, Paul teamed up with another Wake Forest Demon Deacon, Cameron Young and we can't wait to see what the two of them team up to achieve on TOUR in the 2023-2024 season. Paul is the proud son of Al and Nangy Tesori, and brother to Hallie and Toni, all of whom still make their homes in northeast Florida.
Michelle is a native of Burlington, Vermont, the proud daughter of Bryan Robie and Martha Bonneau, and grew up with three sisters (#2 of 4!): Lisa, Mary-Beth and Colleen. She's a graduate of the University of Vermont (GO CATS!) and grew up loving and competing in all sports, excelling in gymnastics.  Majoring in exercise science at UVM, Michelle developed a passion for fitness outside of gymnastics and has been a certified personal/group exercise trainer ever since. Known for many years in Ponte Vedra for her infamous "Torture Tuesday" classes, Michelle has a loyal group of friends (victims) who join her regularly for her crazy workouts. At the request of her loyal yet battered victims, she posted some of those crazy workouts on a website for friends outside the Jacksonville area called Body By Robes and connects with her fitness buddies periodically while continuing her efforts at home, more conducive to the working wife/mom/homeschool mom/dog mom (so many moms!) lifestyle. 
Both Paul and Michelle have always had a passion for giving back and both had spent many years volunteering and giving back to various charities that have touched their hearts. Following their engagement, they started their own foundation in 2009 and received the "go ahead" from the IRS officially in January of 2010. Through God's divine intervention, they were married in 2011 and welcomed sweet baby Isaiah in January of 2014. While his entrance to the world wasn't quite what the Tesoris were expecting, they are confident it's all part of God's perfect plan and have used that experience to grow the foundation to touch even more lives. We hope you'll find that something in these pages touches your heart, and we encourage you to join us in our efforts to change the world… one child at a time.