ISAIAH'S SMILES
Trick or Treat at Arbor Terrace
Join us for our Isaiah's Smiles "Trick or Treat" in partnership with our friends at Arbor Terrace in Ponte Vedra Beach on Saturday, October 28. Arbor Terrance is an assisted living facility for seniors dealing with memory loss.
Break out your kids favorite Halloween costume a few days early and gather the family for a morning that is sure to be filled with more smiles than screams. The event will include a costume parade and treats for everyone. Only 30 spots are available so please make sure to sign up fast. Children of all ages are welcome.
Date: Saturday, October 28th
Time: 10:00 am – 11:00 am / please arrive at 9:45 am for a brief memory loss training
Location: Arbor Terrace
5125 Palm Valley Road
Ponte Vedra Beach, FL 32082
Attire: Halloween costumes for the kiddos!
Please contact Kellie Guthrie at kellie@tesorifamilyfoundation.org or call 904-479-8330 with any questions.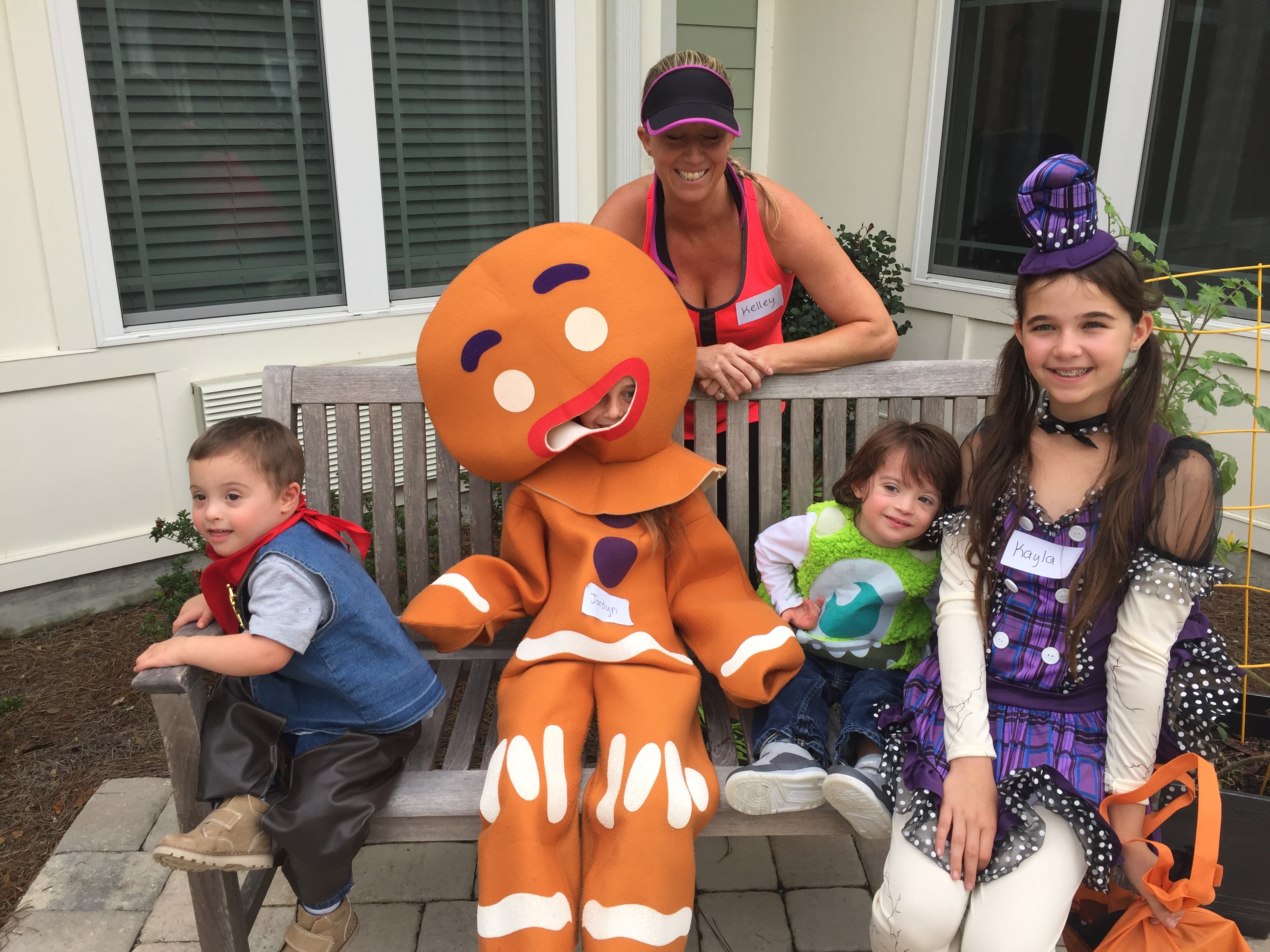 MEMORIES MADE WITH OUR SENIORS!
Check out some of our past events with our friends at Arbor Terrace and Vicar's Landing,
and be sure to sign up for one of our next visits so you can join in on the fun and the smiles!
EASTER EGG HUNT
April 14, 2017

Together with the residents of Arbor Terrace, our volunteers searched for eggs around the beautiful grounds of Arbor Terrace and celebrated the resurrection of our savior Jesus Christ.
VALENTINES CELEBRATION
February  18, 2017
Our second annual Valentine's Day celebration with our friends at Arbor Terrace was a fantastic success, with music and card making, all the residents and volunteers had a wonderful time celebrating together!
CHRISTMAS CELEBRATION
December  23, 2016
We had such a fun and festive time at Arbor Terrace to celebrate the holiday season with our favorite seniors. Together we sang Christmas carols, decorated cookies, and made Christmas decorations. It was a fantastic event to celebrate the birth of baby Jesus, and to spend time thinking of others during this wonderful season. Thank you to all our fantastic volunteers for your participation!
TRICK OR TREATING
October  29, 2016
Our Trick or Treating event was more smiles than screams as we put on our costumes and entertained our friends at Arbor Terrace. The weather was beautiful as the kids went trick or treating around the beautiful grounds of Arbor Terrace, and much to their delight, received candy from the residents! Much fun was had by all, thank you to all our amazing volunteers who made this event possible!
SENIOR PROM
September 24, 2016
We dusted off our dancing shoes, and put on our best party clothes to celebrate with our favourite seniors at the first ever "Isaiah's Smiles Senior Prom". With  delicious pizza provided by the amazing Rocky and Lisa at Rocky's Pizza at Splash in Nocatee, and music provided by talented local deejay JP Vindas-Leyva, we had the most amazing time! Residents and children spent hours dancing and enjoying the party atmosphere; we CANNOT wait to do this again next year!
EARTH DAY
April 23, 2016
To celebrate Earth Day, our volunteers helped our friends at Arbor Terrace brighten up their garden area. We enjoyed lemonade and watermelon, while planting  a fruit and herb garden for the residents at Arbor Terrace to enjoy over the coming summer months. The weather was beautiful, and our favourite seniors were overjoyed to see how beautiful their outdoor space had become thanks to our amazing volunteers!
EASTER EGG HUNT
Friday, March 25, 2016
More than 30 friends, family and volunteers joined us to celebrate Easter with our new friends and their families at Arbor Terrace on Friday, March 25th (Good Friday). Dozens of kids searched for hundreds of Easter eggs and enjoyed the wonderful spring weather while making memories with and to the delight of our new favorite seniors.
Thanks for helping us make our incredible friends feel so much love, spreading smiles and joy this Easter.
VALENTINES DATE PARTY
February 13, 2016
Our closest friends joined us to support the foundation's first "Isaiah Smiles" visit to our new partner facility, Arbor Terrace in Ponte Vedra Beach. More than 30 volunteers of all ages showed up to decorate cookies and make valentines with our seniors for their special loved ones. Resident's family members also joined in on the fun with more than 50 participants in all, ranging from ages 5 months – the extremely experienced 99 years of age!
TRICK-OR-TREAT TIME!
October 30, 2015
In our fourth visit to Vicar's Landing, we found the best excuse to dress up, eat candy and visit with our young-at-heart seniors!
Dressed in our best Halloween costumes, we went  trick-or-treating with the residents in the main lobby of Vicar's Landing. Fun for all ages!