You are invited to join us at our 9th Annual Tesori Family Foundation 3-21 Classic
Hello, TFT Family & Friends,
We are so excited to be hosting our 9th Annual Tesori Family Foundation 3-21 Classic Golf Classic this year! We are honored that you are interested in joining us for this wonderful day of golf and fellowship! In order to celebrate and champion those with Down syndrome and their families, our tournament does have a twist to it! Join us as we challenge our teams with a unique and challenging tournament play event.
On Monday, December 4th, your group of 3 players will collectively put 21 of your best clubs to the test (see what we did there? 3-21?!) for an exclusive round of golf at one of the area's premiere country clubs. The event includes a light breakfast prior to the shotgun start, hole contests, lunch and an awards ceremony with incredible prizes to recognize our participants and winners.
Proceeds from the tournament will enable us to: support families celebrating the birth (or adoption) of a child with Down syndrome, provide golf instruction for children with special needs and coordinate events to celebrate the life of all children in Northeast Florida. We sincerely hope that this tournament will help us to serve those in our community (and beyond) for many years to come!
Although our family has a front row seat to the excitement, joy, and continuous laughter that Isaiah shares with the world daily…it is our hope that through this experience you will take that same disposition home with you and share our foundation's mission with others!
Blessings and endless thanks,
Paul, Michelle, Alexis and Isaiah Tesori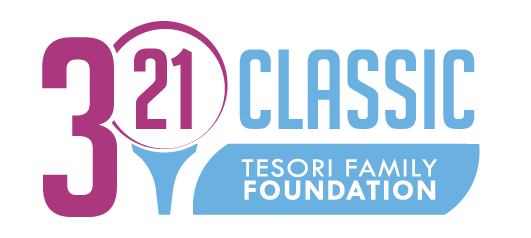 SAVE THE DATE
Monday, December 4, 2023
The Golf Club at South Hampton
St. Augustine, FL
7:30 AM Registration Opens
9 AM Shotgun Start
1 PM Lunch, Raffle & Awards